Tegenwoordig komt artrose in de handen steeds vaker voor. Dit komt omdat er de laatste jaren steeds meer banen zijn waarbij mensen hun handen lange tijd achtereen in dezelfde houding gebruiken.
Denk bijvoorbeeld aan een kantoorbaan waarbij men de hele dag op een toetsenbord moet typen. Het is een activiteit die kramp in de handen tot gevolg kan hebben. De krampen zijn tekenen dat de gewrichten overbelast zijn of op de verkeerde manier gebruikt worden.
Als je deze pijn negeert dan kan dit later artrose tot gevolg hebben. Deze aandoening kan zich in zo'n beetje alle gewrichten van het lichaam voordoen. De handen is echter een plek waar dit tot veel pijn en ongemak zal leiden. Een artrose behandeling kan dus een oplossing bieden in zulke gevallen.
Gewrichtspijn bij bewegen handen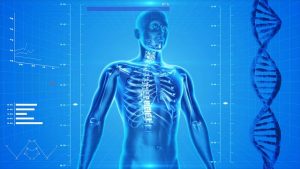 De reden dat artrose in de handen voor zoveel pijn en ongemak zorgt is dat we deze gewrichten het meeste gebruiken. Artrose is een aandoening waarbij men pijn ervaart wanneer de gewrichten bewegen.
Dit komt omdat het kraakbeen tussen de botten is beschadigd. De handen zijn zeer ingewikkelde gewrichten met vele botten die langs elkaar heen bewegen. Dit verloopt soepel door het kraakbeen tussen de botten.
Als dit echter beschadigd is geraakt dan kan je de handen niet meer soepel bewegen. Iedere beweging die de handen dan maken zullen voor pijn zorgen. Het is niet moeilijk te begrijpen dat deze chronische pijn veel nadelige ongemakken tot gevolg heeft.
Opties voor behandelen en voorkomen
Artrose is niet makkelijk te behandelen. Tegenwoordig zijn er echter wel meer opties voor behandelingen beschikbaar dan in het verleden het geval was. Zo kan bijvoorbeeld extra kraakbeen weggehaald worden om het oppervlakte weer vlak te maken.
Een andere optie is om het kraakbeen te herstellen. Uiteraard zijn er ook talloze medicaties die kunnen helpen bij het verlichten van de pijn. De beste tip die we je kunnen geven is echter proberen te voorkomen dat je last gaat krijgen van artrose in de handen.
Dit doe je onder andere door goed te luisteren naar de signalen die je lichaam geven. Ervaar je pijn in de handen na een lange dag typen, probeer dan je houding te veranderen of extra oefeningen te doen om de soepelheid terug te brengen in de gewrichten.