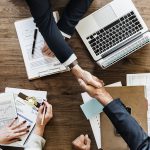 Hoe zit het met de verzekering van jouw bedrijf? Of je nu een MKB bedrijf hebt, of als ZZP'er werkt er zijn verschillende soorten verzekeringen die je kunt afsluiten, je kunt bijvoorbeeld arbeidongeschiktheidsverzekeringen via internet afsluiten. Verplicht ben je niet om zo'n verzekering af te sluiten. Wel is het natuurlijk erg verstandig om dit af te sluiten. Gewoon voor het geval er iets gebeurd. Je bent dan goed verzekerd. Misschien heb je iemand wel eens horen praten over een zogenaamde bedrijfsaansprakelijkheidsverzekering. Dit is belangrijk om af te sluiten voor je bedrijf. Het is een soort van WA verzekering voor schade die je bij klanten maakt uit naam van je bedrijf. Of je nu ZZP'er bent of een groter bedrijf hebt met vele werknemers, dit is een zeer belangrijke verzekering om af te sluiten. Want ook je medewerkers kunnen natuurlijk ook schade aanrichten tijdens de werkzaamheden.
Er kan iets mis gaan
Ben jij als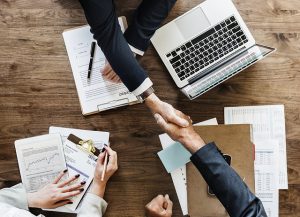 ondernemer een opdracht op locatie aan het uitvoeren dan zit een ongelukje uiteraard in een klein hoekje. Er kan van alles mis gaan tijdens het uitvoeren van een opdracht. Het hangt natuurlijk van de branche af waar je in zit. Ook als je bij particulieren thuis over de vloer komt is het aan te raden van een dergelijke verzekering gebruik te maken. Want daar kun je natuurlijk ook schade maken. Ook hier kan er iets mis gaan. In het geval van een bouwbedrijf kan er bijvoorbeeld iets geknoeid worden op de vloer of op de bank. Dat is natuurlijk ook schade.
Maar niet alleen op locatie bij klanten kan iets gebeuren, uiteraard ook in je eigen kantoor is dit mogelijk. Niet ieder bedrijf heeft een kantoor waar klanten worden ontvangen. Letselschade is wat er dan zou kunnen ontstaan als iemand bijvoorbeeld zou vallen. Uw bedrijf zou dan in theorie aansprakelijk gesteld kunnen worden als er schade is ontstaan. Dit zijn slechts voorbeelden, er kan natuurlijk van alles gebeuren tijdens een bezoek aan uw bedrijf.